These are one of the least well documented items made by Esterbrook.
I will try to collect here as much information as possible. Of course the interested reader should always consult Brian's (and Lisa's :)) website www.esterbrook.net (start from http://www.esterbrook.net/relief.shtml)
Can this be the earliest Relief pen?
American agriculturist: Volume 48 - Page 590, 1899.
1913 (British Books in Print)
Eyedropper Relief. I have not been able to find the full photo yet. The imprint does say "Gold Relief". So the pen is the Onoto eyedropper shown by Brian in
http://www.esterbrook.net/relief3142.shtml
---
Hazell's Annual (1915)
Level filler(?) Relief.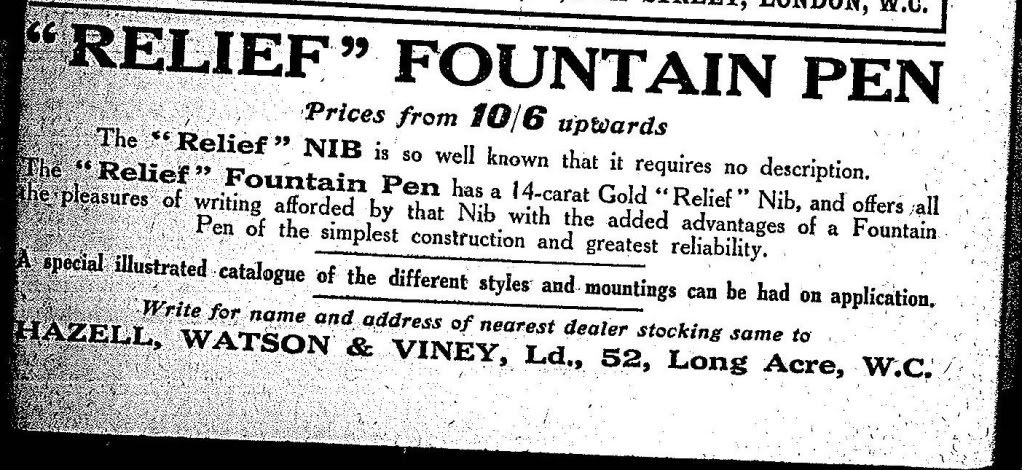 ---


The Brisbane Courier Tuesday 10 March 1925
Level filler Relief.