I have been always convinced that there can be a lot of fun without spending extraordinary amounts of money in the << $200 territory.
Here is a recent purchase for ... $26. Even if the true value is higher, I can not believe that it would cost more than $100-150 retail. Here it is.
From the first look - this is possibly a 40s pen. Cheap plastic, body is slightly warped, the area around the lever is bulging and the pressure bar has made also the end of the barrel deform. Clip, lever, cap ring, all fully brassed.

The imprint is ... interesting. "Duocraft, Brooklyn NY". First I thought Pencraft but nahh, too far. Then I tought Duocraft, Durocraft, maybe Durabuilt, W. Beaumel but the time frame was wrong. A quick Google search revealed Duocraft underwear but not fountain pens
. Maybe this will bring George out of his igloo
George do you have anything on this?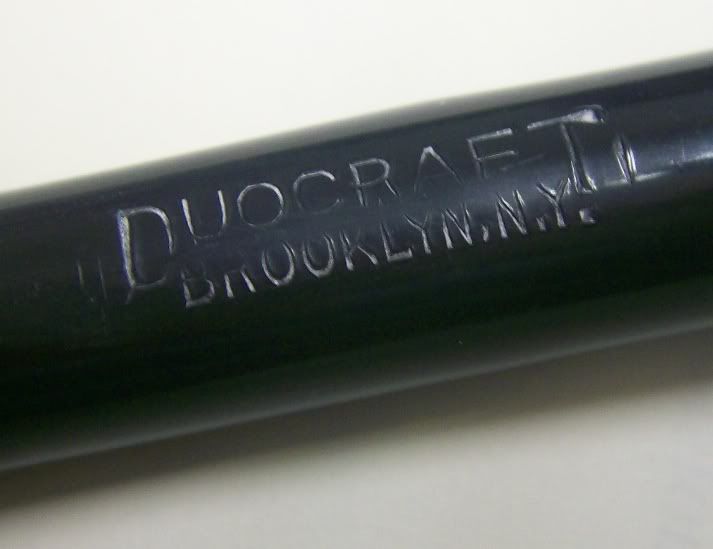 And here is the reason that I was excited about it
Note the scale of the letters. This is a "Viv-nib"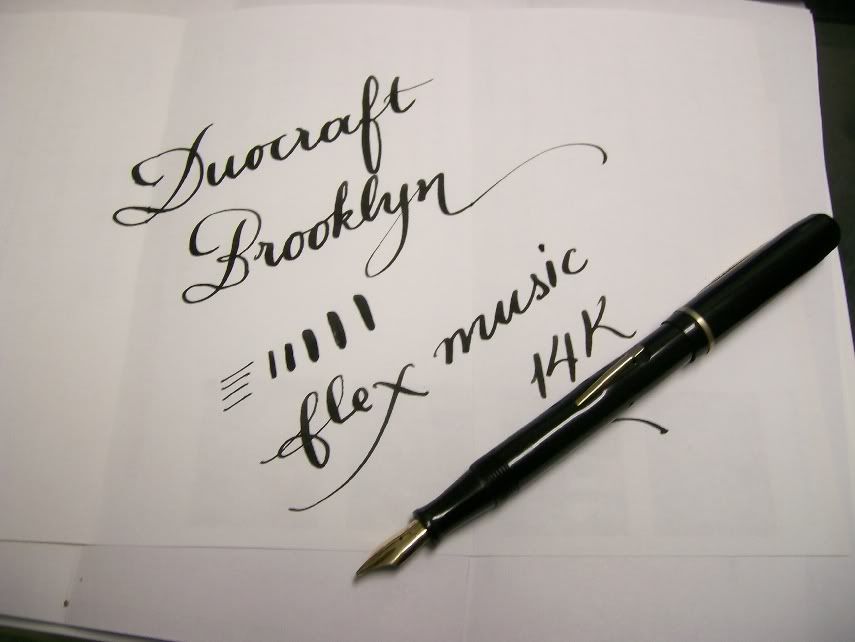 And the nib - closeup ...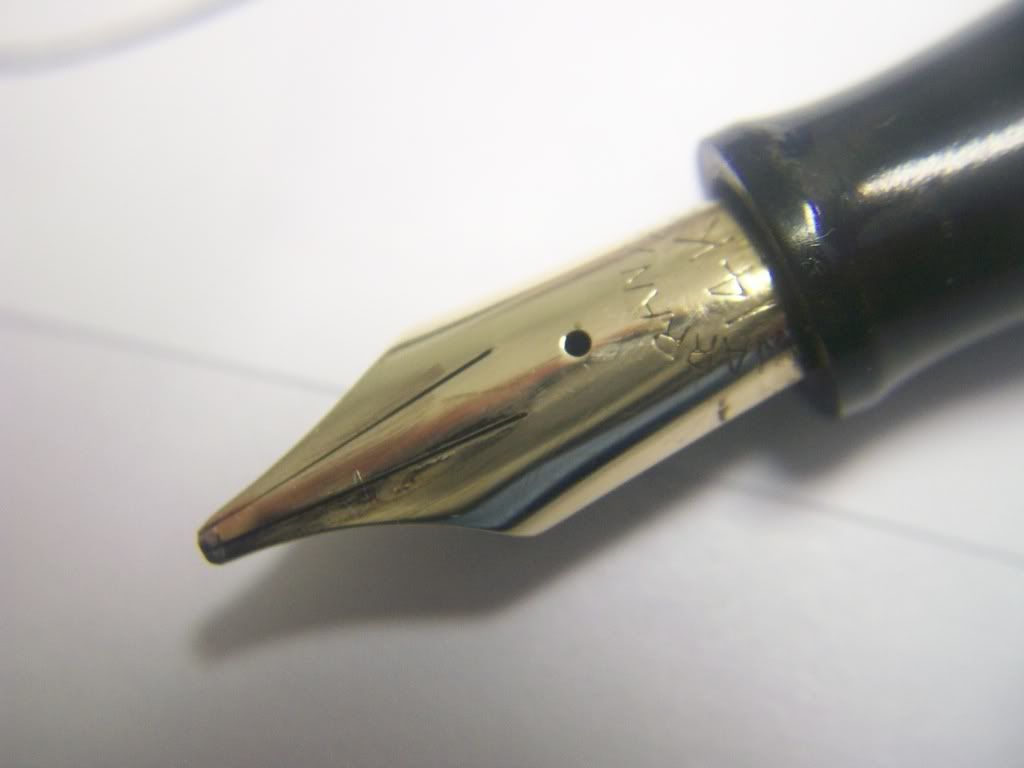 The nib flexing.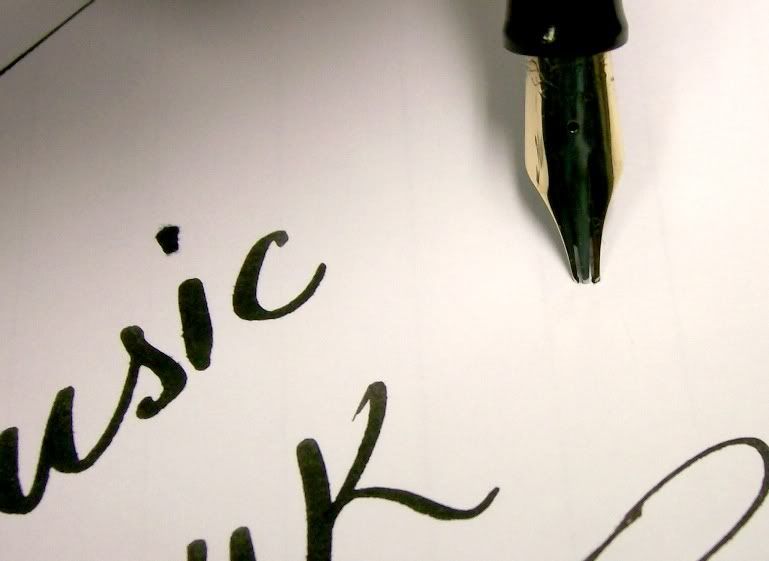 The nib flexing again. Hallelouya!..